.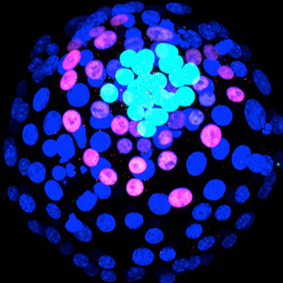 We are studying the role of a secreted protein, called NODAL, in the specification of cell lineages during embryogenesis. This has led us to study the role of this molecule in tumour progression too.

Keywords: Mouse embryo, embryonic stem cells, human melanoma, ACTIVIN/NODAL signalling, regulation of gene expression, enhancers, pluripotency

+33 (0)157278108     jerome.collignon(at)ijm.fr

.