The European Research Council (ERC) announced on Thursday 22 April 2021 the list of the 209 winners selected in the framework of the Advanced Grant 2020 call. These ERC grants enable established scientists, recognised as exceptional leaders, to carry out ground-breaking projects over a five-year period, opening up new avenues in their field.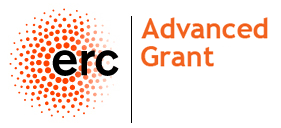 Co-leader of the "Cellular and Mechanical Adhesion" team at the Institut Jacques Monod (CNRS/University of Paris), Benoit Ladoux (Director of Research at the CNRS) and his "DeadorAlive" project are among the 22 Frenchmen selected and the 92 winners of the "Physical sciences and Engineering" panel.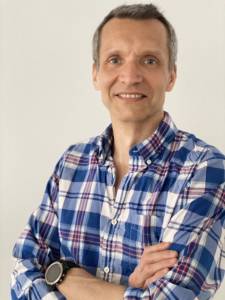 Benoit Ladoux and René-Marc Mège lead an interdisciplinary team whose research focuses on how cells respond to mechanical constraints imposed by their substrate or environment. He is interested in how mechanotransduction associated with cell adhesion and mechanosensitivity regulate cell behaviour and movement and tissue mechanics.
Benoit Ladoux is a physicist by training. His association with René-Marc Mège, who is a biologist, allows the team to have deeply multidisciplinary approaches to investigate biological questions with methods and concepts from physics, such as the analogies between two-dimensional layers of cells and nematic crystals that allow to explain emergent properties of groups of cells such as extrusion.
Within the institute, the team's work is integrated with that of others interested in the fundamental mechanisms of cellular behaviour. It has a profound impact on the understanding of these mechanisms, which is an important issue in fundamental biology, and is also of great importance for the understanding of pathological processes involving cell migration, such as cancers.
The Institut Jacques Monod is delighted to count Benoit Ladoux among its members and congratulates him on obtaining this ERC Advanced Grant," says Michel Werner, Director of the Institute. After an ERC Consolidator and an ERC Proof of concept, this ERC Advanced funding will enable him to strengthen his position as a world leader in the study of the bio-physical behaviour of cells and tissues.
Bio:
Benoit Ladoux is a biophysicist whose work at the interface of physics and cell biology aims to understand how mechanical forces regulate biological processes from molecular to multicellular scales. These studies on the influence of physical constraints on living organisms, in particular on cells and organisms of the animal kingdom, have been the subject of important work over the last decade at the interface of biology, physics and mechanics, forming a new discipline: mechanobiology. With his "Cellular and Mechanical Adhesion" team, Benoit Ladoux has shown that the elimination of certain cells from epithelial tissues, a process that not only makes it possible to exclude damaged or dead cells but also to avoid overpopulation, is the result of mechanical pressures exerted by neighbouring cells. By drawing an analogy between epithelial tissues and liquid crystals, which are well-known physical systems, they demonstrated that the elimination of cells within the collective was the result of misalignments in the epithelial organisation.
DeadorAlive Project:
This project focuses on the coupling between mechanical stress and the collective behaviour of cellular assemblies, with an emphasis on the fate of the eliminated cells. It will therefore seek to assess the impact of mechanical forces on epithelial homeostasis. This multidisciplinary work should not only allow us to understand the mechanisms of regulation of tissue growth but also the escape processes in the case of cancer cells.