The new mass spectrometer was inaugurated on November 29, 2022 under the patronage of Ms. Alix de la Coste, "Enseignement Supérieur" advisor to the President of the Region, in the presence of the management of the IJM, representatives of the CNRS and Université Paris Cité, and the platform's staff. This equipment was acquired with the financial support of the Ile-de-France region.
Michel Werner, Director of the IJM, welcomes the members of the delegations on the ProtéoSeine platform.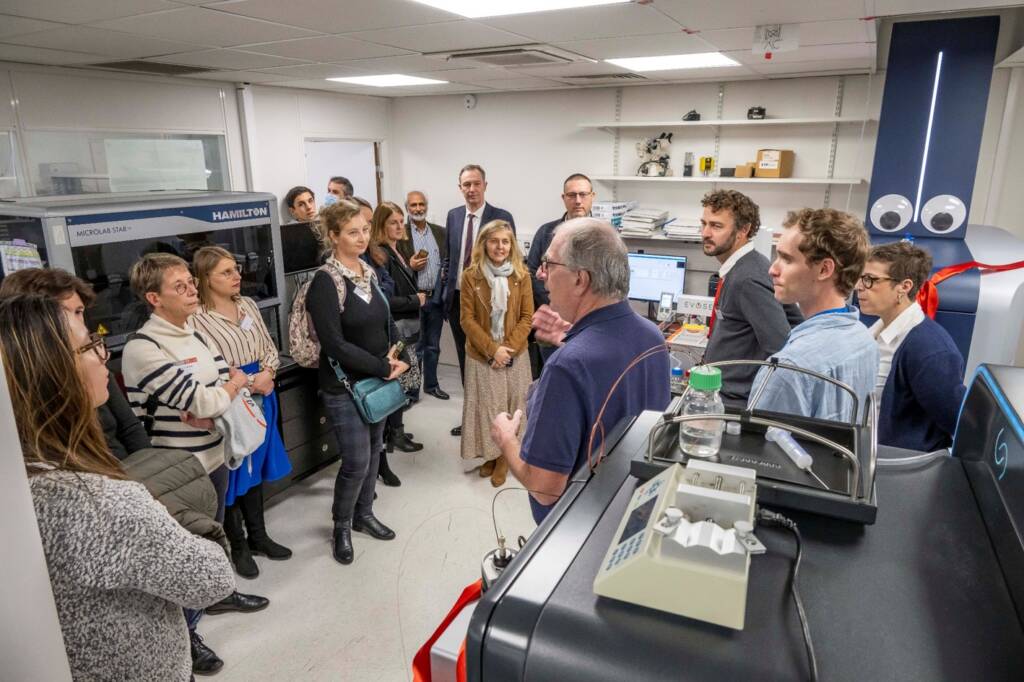 Jean-Michel Camadro, scientific coordinator of the ProtéoSeine platform presents the structure and its missions.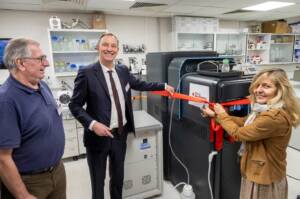 Solemn moment of the inauguration by Mrs. Alix de la Coste, assisted by Michel Werner, Director of the IJM.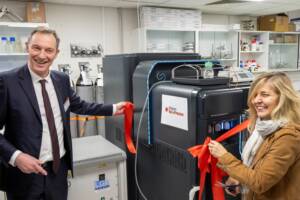 It's done!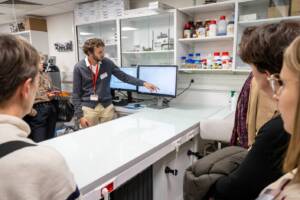 Guillaume Chevreux, in charge of the ProteoSeine platform, explains how the new mass spectrometer works.